Dentists who choose to go into private practice need to think like business owners. In addition to keeping up with the latest techniques, technologies, and best practices regarding dentistry, you also need to grow and protect your business. Wealth management becomes extraordinarily important so that you can provide for your family both now and in your retirement years. Here is some practical wealth management advice for dentists.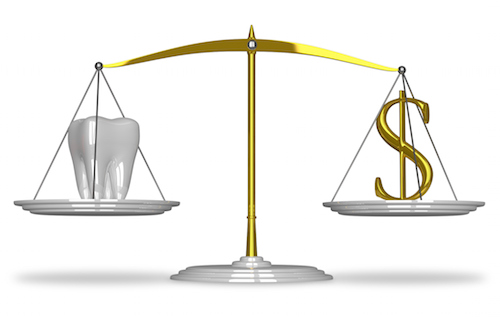 Brace for Crises
No matter how good you are at dentistry, every small business faces occasional crises. How you respond can change your entire financial outlook. Build an operational plan, and revisit it as your practices grows and evolves. Be sure to address how you will handle such common business-related issues as the loss of your business manager, a downturn in your patient list, or difficulty filling key support positions.
Learn Your Retirement Options
Unlike your colleagues in corporate dentistry, you will not have access to an employer-sponsored 401K and pre-tax withdrawals. Instead, you will need to establish and fund your own retirement savings program. There are many different options, each with its own pros and cons. Strive to think like a business owner and familiarize yourself with all of the choices and responsibilities that entails.
Consider Business Insurance
As a dentist in private practice, you will need to meet certain state-required insurance minimums on everything from general business insurance to malpractice insurance. However, these minimum standards are rarely enough to fully protect you and your practice. You will need to get an expert valuation on the practice and determine how much capital is required to maintain it both now and after its projected growth. You also need to think about life insurance, property insurance, and many other types of protection.
A unique type of insurance for both small and large businesses is known as "key man" insurance. If you are in practice with another dentist, or have a key person running the business side of your practice, ask yourself how tough it would be to replace that person if he or shoe suddenly passed away. Key man insurance pays out money to assist with the costs of bringing in emergency help, and then hiring and training a replacement. If you want the business to outlive you, it is worth considering key man insurance on yourself as well. Note that unlike life insurance, which is paid to the designated beneficiary, key man insurance is paid directly to the business.
Get Started
If you are fresh out of dental school, or are trying to establish your first private practice, you may be feeling slightly overwhelmed by all of the non-dentistry tasks you are suddenly facing. Yet it is best to start your wealth management journey at the outset, when your practice is small, and let your system evolve and grow with you. An experienced wealth management professional can sit down with you and crunch the numbers based on your individual needs. A strong relationship with a skilled wealth manager can last a lifetime, and can reduce much of the financial stress you may be feeling by helping you craft a realistic plan of action.
CORDA Investment Management, LLC, is an investment advisory firm that provides wealth management services for clients nationwide. CORDA's headquarters is in Houston, and the firm also has offices in Austin and Dallas. If you are ready to begin a long-term professional relationship with a proven investment firm, please contact CORDA today at https://cordamanagement.com or by phone at (855) 439-0665.