Business owners have unique needs when it comes to growing and managing their wealth. If you own a company, it is important to think through how your business will move, grow, and adapt in the future. Protecting the business should be a key component in your overall wealth management strategy, along with ensuring that you and your family are comfortably provided for both now and into your retirement years. Here is what you should know.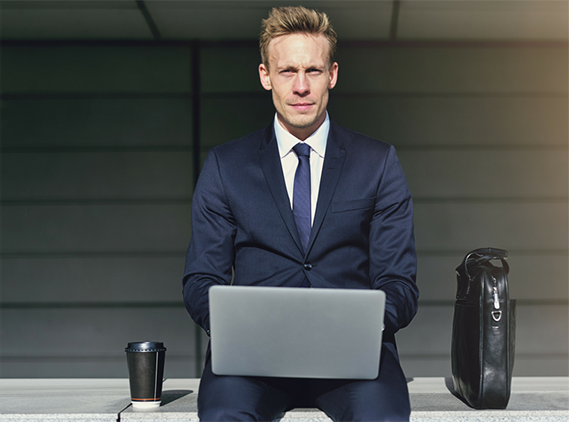 Expect the Unexpected
It is crucial to keep an eye on the long-term trajectory of your company, and to understand how sudden situations could change your entire financial picture. Create a detailed operational plan that lists how you will address different businesses crises, from the death of a founder to problems retaining qualified employees in key roles.
Learn the Market
With your operational plan in place, the next step is to become familiar with the various wealth management options that are available to you. For example, everyone, business owner or employee, needs to plan for retirement. But unlike many employees, a business owner does not have a 401K with matching options and pre-tax withdrawals automatically handed to him or her. Look through the retirement savings programs that are available to business owners and choose the one that makes sense to you.
This advice applies across all facets of wealth management. At every stage, from investments to estate planning, you will need to unlearn many of the "rules" that you learned when working for someone else, and familiarize yourself with your choices you face as a business owner.
Think About Insurance
You probably already know that life insurance is essential for everyone. You may also have purchased the minimum business insurance required by your state. But meeting the minimum insurance requirements is rarely adequate to protect your family and your business in the long term. You need to insure the full value of your business, and many people have no clue what that number is. Getting expert assistance in valuing your company and learning how much capital you would need to sustain it both now and after expected growth is an excellent first step.
In addition, you might want to consider "key man" insurance. This insurance helps to protect the company if one of your key employees passes away—paying out enough cash to get you through the process of bringing in emergency assistance, and hiring and training a replacement. Don't forget to take out key man insurance on yourself as well, if your sudden demise would likely bring the company to a halt. Note that key man insurance is different than life insurance—it is paid to the business, while life insurance is paid to the family of the deceased.
Start Now
If you are a new business owner, you are probably feeling overwhelmed by all of your new responsibilities and expenses. Yet the best path to wealth management begins when the company is new and grows and changes with the business. Sit down with a qualified wealth management professional to crunch the numbers, accounting for both current and future expenses such as your children's college education. Your adviser will help you find the path that is right for you, your family, and your company.
CORDA Investment Management, LLC, is an investment advisory firm that provides wealth management services for clients nationwide. CORDA's headquarters is in Houston, and the firm also has offices in Austin and Dallas. If you are ready to begin a long-term professional relationship with a proven investment firm, please contact CORDA today at https://cordamanagement.com or by phone at (855) 439-0665.